Welcome to Wide World of Sports' live coverage of Australia's tennis summer, featuring action from Hobart and Adelaide.
Tennis Australia CEO Craig Tiley has called to change the Australian Open schedule to allow off-season players to be "ridiculous" and "bizarre" for longer.
Tiley responded to an Australian media report suggesting that the first grand slam of the season could be moved to January and the height of the Australian summer.
"I read that. I thought it was absolutely ridiculous – a bizarre statement," he said.
"You talk to every player, it's the season. It starts in January. It starts here in Australia."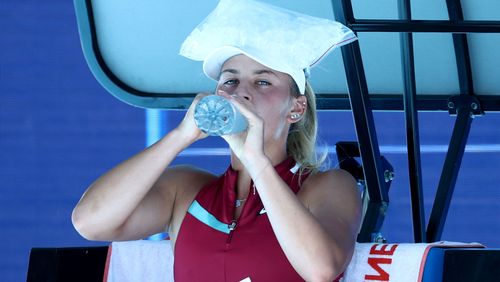 Tiley was speaking Monday at an event in Melbourne Park that marked the start of the Australian Open qualifying tournament. Australian player Alex de Minaur, who also attended the event, said it was "no secret" that the pro season was long, but said he enjoyed the start of January.
"Alex has a good point about the length of the season," said Tiley.
"The sport needs to come together and look at the duration.
"It ends with the Davis Cup late in the men's and not so late in the women's, but I think it's a long season. We've been talking about it for a long time.
"But Australia is summer, Australia is January and this event, from a players perspective, is one of their favorite places to play."
Some commentators have linked the withdrawal of top players, including the men's No. 1 Carlos Alcaraz, from this year's Open to the short off-season. Alcaraz and veteran Venus Williams will both miss the tournament due to injury. Many players also face the challenge of adjusting from Northern Hemisphere winter to Australian summer.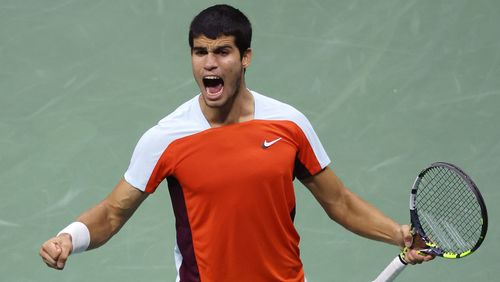 Tiley said the players had plenty of time to prepare and acclimate.
"They come here earlier, now we see players here for six weeks, seven weeks and the preparation for the Australian summer is very normal," he said.
De Minaur said the length of the season should be reviewed.
"It's no secret it's been a very long year," he said.
"You play tournaments all year round, you finish quite late. It depends on your schedule and everything.
"If there was a bit more time for a low season, I'm sure a lot of players would like it. But at the same time, we're kind of used to it.
"I did it for a few years where you finish quite late and then you go right in the thick of things."
Sports Grp1
Not all news on the site reflects the site's point of view, but we automatically transmit and translate this news through programmatic technology on the site and not from a human editor.