UNESCO announces new sites added to its list of World Heritage in Danger. : NPR
Alexey Acepovsky, Yuri Filonenko, Dmitry Moiseev/GN Consulting Agency/UNESCO
UNESCO has announced additions to its list of World Heritage in Danger, citing threats to the monuments of the ancient kingdom of Sheba, Marib (Yemen), the Rashid Karameh International Fair in Tripoli (Lebanon) and the historic center of the port city of Odessa (Ukraine) ).
"Odessa, a free city, a cosmopolitan city, a mythical port that has left its mark on cinema, literature and art, is thus placed under the enhanced protection of the international community," writes Audrey Azoulay, Director General of UNESCO, "While As the war continues, this inscription embodies our collective determination to ensure that this city, which has always endured global turmoil, is saved from further destruction."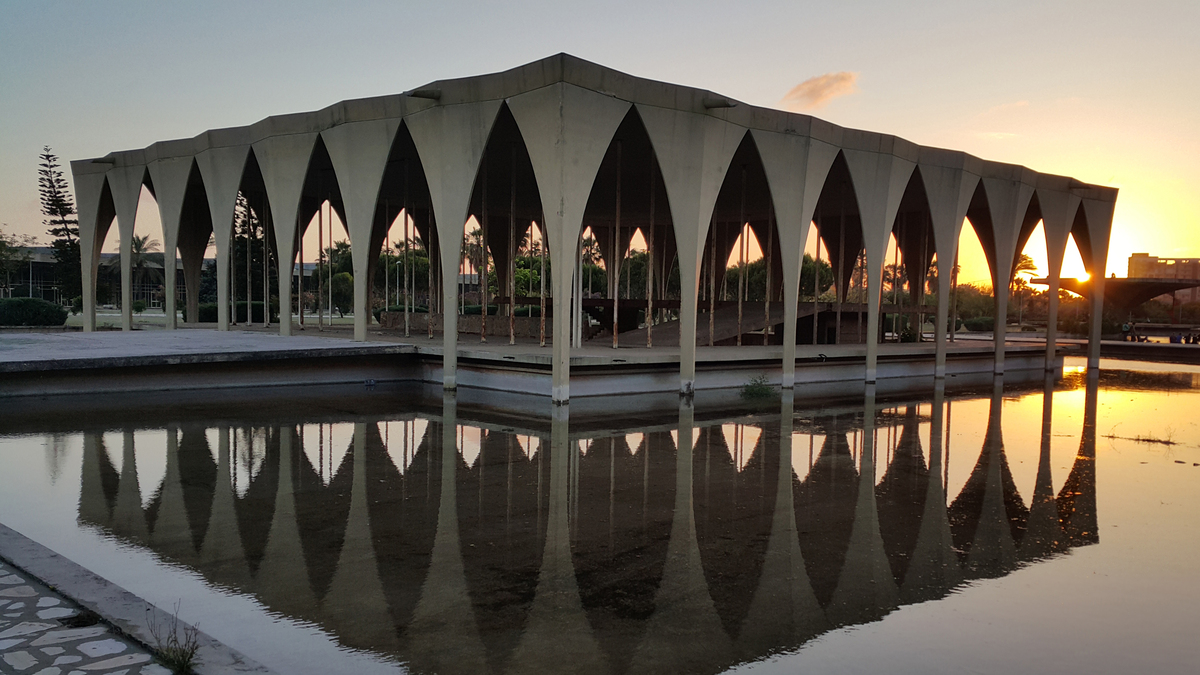 The Rachid Karameh International Fair in Tripoli in northern Lebanon was designed in 1962 by Brazilian architect Oscar Niemeyer. According to UNESCO: "The fair was the flagship project of Lebanese modernization policy in the 1960s. The close collaboration between Oscar Niemeyer, the architect of the project, and Lebanese engineers resulted in a remarkable example of exchange between different continents."
The World Heritage Committee added the site "because of its alarming state of conservation, the lack of funding for its maintenance and the latent risk of development proposals that could compromise the complex's integrity".
The Monuments of the Ancient Kingdom of Sheba, Marib in Yemen, include "seven archaeological sites testifying to the rich Kingdom of Sheba and its architectural, aesthetic and technological achievements from the 1st millennium BC until the advent of Islam around AD 630," says UNESCO.
The agency singles out the ancient Ma'rib irrigation system for its "technological prowess in hydrological engineering and agriculture on a scale unparalleled in ancient South Arabia, culminating in the creation of the largest ancient man-made oasis".

These sites were added "because of the threat of destruction from the ongoing conflict".
World Heritage Sites, according to UNESCO, must be "of outstanding universal value" and meet at least one of 10 selection criteria. Criteria include representing "a masterpiece of human creative genius" and "testimony to a living or dead cultural tradition or civilization".
Not all news on the site reflects the site's point of view, but we automatically transmit and translate this news through programmatic technology on the site and not from a human editor.