The days of yesteryear are now history, a joy would come and be lost to all. So even in this disappointment, we have this ray of hope that India is progressing all round in chess. And that's why Divya Deshmukh, who came to the competition at the right time, beat the world champion and won the title of the international competition 'Tata Steel India'.
"The bouncer instead of saving us…" Gautami Patil recounted 'that' incident, saying, "That scary situation…"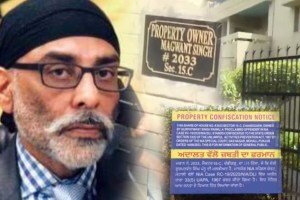 Canada vs India: NIA raids home of Gurpatwant Singh Pannu, who threatened Indians in Canada; Seizure action!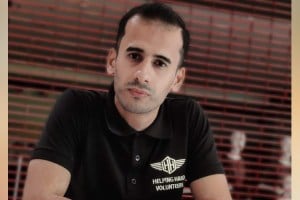 Father and son commit suicide by hanging in Vasai; A shocking reason came out in the letter
Video: "Justin Trudeau has made a big mistake", American scholars said because; Say, "This is an ant…"!

'Tata Steel India' is considered to be the biggest competition in India due to the prize money offered there. No wonder if big players from abroad are not eager to come to this 'Chess Jamboree' which gives prizes of nearly 70 lakh rupees for chess competition in India! All of them have flight expenses plus accommodation in a five-star hotel. This year all eyes were on Pragyanand. I believe he had mixed success, finishing third in both the speed and power events. Because people expected Pragyanand to come first in Magnus Carlsen's absence. But think, Pragyananda had no time to rest. When was he going to prepare? Against this backdrop, Asian winner Divya Deshmukh excelled.
Bowing to the world champion..
Divya Deshmukh, the Asian champion of Nagpur, succeeded in winning the place of appreciation of chess lovers, which was achieved by Gukesh, Pragyanand, Arjun, Nihal till now and made the whole world aware that the girls of India are not less in the field of intelligence. Divya did this feat in the presence of the women's world champion Xu Wenju of China and by beating her.
Also Read >>> Stories of Sixty-Four Houses: The Chennai Express of Medals..
Actually Divya's name was not in this competition. At that time, Pragyanand's sister Vaishali had food poisoning and the organizers called 17-year-old Divya. The smallest lamp in the competition also had the lowest rating. Let us briefly identify who were her competitors.
A mountain of challenges..
Xu Wenju has been the women's world champion for many years. She recently won her fourth world title after defeating her countryman Li Tingji. Ukraine's Anna Ushenina is a former world champion. Georgia's Nino Batshiashvili may have been invited because of her individual gold medal-winning feat at the Chennai Olympics. The organizers have struck a good chord by calling veteran Irina Crush (USA) and Russian Polina Shuvalova, who came to India in 2019 and won back-to-back Under-18 and Under-20 world titles.
With Koneru Hampi and Dronavali Harika from India, it would be impossible to imagine that any other Indian girl would go ahead of them, so much dominance these two girls have shown a past tenacity. They were paired with Savitasree, bronze medalist at last year's Women's World Speed ​​Championships, and Vantika Aggarwal, a teenager who has consistently played at a high level. Of course Divya's prowess was not less. This year she won the Asian title and last year she was also the national women's champion! However, it was her first time to play such a high level tournament.
Blast from the start..
Each player was given 25 minutes to play a full round and 10 seconds were automatically added to the clock after each move. At the time when the number of the round robin competition was drawn, Divya was ranked 10th among 10 people. Now, not only was this last seeded player the omen of coming last, but a cloud of doubt was lost in everyone's mind; But Divya made that number 10 the number 10 in football and played the best game. The first match was Harika vs Divya. In this duel between the old and the new generation of India, the youth won. Even after losing a pawn, Harika had a chance to equalize; But a confused Harika made a mistake and lost the innings. At the end of the first day, Divya and Vantika took the lead; But even in that, Divya's cool-headed draw against Ju Wenju deserved everyone's appreciation.
Also Read >>> Sixty Four House Stories: Team Success.. History and Present..
The next day, Divya did a great job. She took a big lead over Venju by defeating Irina, Savitashri and her rival Vantika in the final round of the day. Divya got off to a cautious start, drawing with former women's world champion Ushenina on the final day; But Wenju was behind her. The inexperienced Divya lost the seventh round to the young Paulina and suddenly realized that the world champion Venjoo had caught up to her. Her opponent in the final round was India's best player Koneru Hampi. Honored with Arjuna, Khel Ratna and Padma Shri, Hampi is known for her strong sportsmanship. In it, Divya had to play with black clothes. Queens Indian defender Divya eventually trapped Hampi and won the innings. There, the fight between former world champions Venju and Ushenina ended in a draw and Divya not only won the $10,000 (Rs. 8 lakh) prize, but also qualified to play in the prestigious Tata Steel tournament in the Netherlands next year.
The comeback of Hampi..
In the ensuing lightning competition, however, world champion Xu Wenju played well; But the Indians did not let her win the title easily. Hampi and Harika even beat her once and tied each innings. Divya also equalized in an innings; But while Venju won the last three innings of the tournament to overtake Hampi by half a point, Wenju's international rating dropped in both the matches! Hampi, Harika and Divya bagged the number behind the winner Venju. Savitashree had bagged a bronze medal in the World Speed ​​Championships last year and so there were hopes from her; But she couldn't shine much.
Lagrave's Zapata and Grischuk's dominance
Grandmaster Maxime Vachier Lagrave of France, the 2021 World Powerlifting Champion, has won many powerlifting competitions so far; But he surprised everyone by winning the Tata Steel India speeding championship. To say no, he had once won the title in 2016 at the Corsica Masters in Spain by defeating fast bowler Viswanathan Anand in the final round. From the manner in which it won the Tata Steel India Speed ​​Championship, it seems that Maxim will continue to dominate the World Speed ​​Championship. Russian grandmaster Alexander Grischuk, who is a three-time world champion of electric speed competition, maintained the lead till the end by defeating Pragyanand on the last day. Last year, the Indian players played a very beautiful game and defeated the foreign players. Arjun Irigesi won the electric speed championship and the fastest speed runner-up. Nihal Sarin pocketed the speed championship and more importantly, both the events featured Hikaru Nakamura, the reigning king of the sport. Against that backdrop, it must be said that Indians have disappointed this year.
Although India's new number one player Gukesh has flashed his occasional flashes, the fact is that he is yet to master the power and pace; But his victories over Harikrishna and Pragyananda were testimony to his genius. Nashik's Vidit Gujarathi played well in the sprint event and once took the lead; But Vidit, who recently won a silver medal at the World Team Championships in Germany, could not maintain consistency and fell behind. However fans will remember his brilliant win against Vincent Kaymer who rocked Magnus at the World Cup!
Indian shine..
As pleasant as Pragnanand's expected rewards are, the Indian chess players now have to face a new problem – that of fans! So far, these players have started facing the ring of fame behind the senate and especially the cricket players. During 'Tata Steel India' in Kolkata, the fans who lined up behind Pragyanand for selfies and endorsements are now getting to know Gukesh, Arjun, Vidit as well. For many years, Viswanathan Anand was the only face of chess. Currently he is paired with Pragyanand and Mandali.
Also Read >>> Stories of Sixty-Four Houses: A Vision of Indian Wisdom..
At the time we say that no Indian athlete except Divya has won the title this year, at the same time one should note that there is a lot of competition among Indians now. Anyone can beat anyone at any time. So his defeat against Gukesh is also the reason behind Pragyanand's third prize. The days of yore are now history, when a moment of happiness would come and everyone would be lost. Therefore, even in this disappointment, we have a ray of hope that India is making progress in chess and that is why Divya, who came in the tournament at the same time, has won the championship of the international tournament, surpassing the world champion.
At present, the dust of international competition is sitting down. The next few days will give our young tigers time to clean their wounds and prepare for the next season. How they make good use of this time will be seen in the next competition. gokhale.chess@gmail.com