"So many stars, yet to be seen
So many lights, which are yet to be felt
So many sunrises, which are yet to rise
Many days, which are yet to live
So many dreams, which are still to be seen
So many flowers, which remained would still bloom
So many nights, yet to be punished
'How many 'you' you want to see while you are still here!"
An artist's job is to portray a character by speaking the sentences written by the author. But an actress who composes poetry by intertwining words while acting is rare. These are the top lines of poet and actress Spruha Joshi. Today is her birthday. Another identity of actress Spruha is a poet who loves language, reads well and brings poetry to the mainstream. A discovery of the poet in the actress on the occasion of her birthday.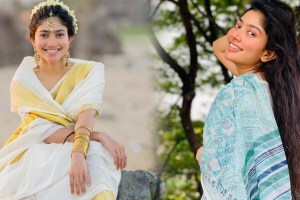 "School, education and family background…"; Know everything about South popular actress Sai Pallavi
Raveena Tandon's daughter Rasha will soon enter the acting field? Working with 'Ya' actor who is 22 years older?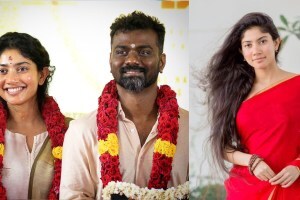 Popular south actress Sai Pallavi breaks silence on marriage rumours; Expressing displeasure, she said…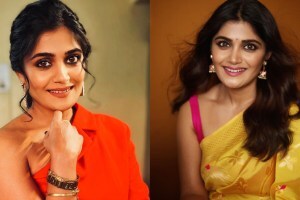 Actress Esha Keskar will appear in the new series of 'Star Pravah'? 'This' cause sparks discussions

'Thus' started writing poetry –
Spruha is originally from Mumbai. Raised in a middle class family. Typical Dadarkar. She did her schooling at Balmohan Vidyamandir School and it was there that she developed her talent for acting, writing, oratory. She has said in many interviews that all the credit goes to her school teacher Vidyatai Patwardhan. When Spruha was in second grade, she did her first children's play called 'Dinu's Bill.' The play was staged by Vidyatai Patvardhan and featured Spruha in the lead role. She also acted in the serial 'De Dhamaal' when she was in 6th-7th standard. But she started writing poetry when she was in ninth grade. When Spruha was in ninth grade (in 2003), Dr. A.P.J Abdul Kalam received Bal Shri award. It was a national level award and Vidyatai Patvardhan was nominated for the competition. On the occasion of this competition, she wrote her first poem in her life. The title of that poem was 'Durdasha Amchi'. At that time she realized that we can also write poems.
Guidance from veterans –
There comes a time in everyone's life when everyone starts writing poetry and we think that our poetry is the best poetry in the world. Such a time also came in her life when she was in college. She wrote a lot of poems during those days. At that time, she got proper guidance from some famous poets along with her family. At that stage she met some people who told her, "Now stop writing for a while and start reading. If you like poetry, read a lot of poetry books." It was her parents who told her this, some were teachers, some were Shankar Vaidya, Dr. There were legendary poets like Aruna Dhere. All of them told her "Stop writing now, it's time to read." After listening to him, she read a lot of books during that time. She found different words and expressions from it. Poems in Balbharati's books which she did not like very much or which were limited to contextual explanations for her in school, became popular and the Marathi paper became the most favorite paper in the exam. This allowed her to better articulate her thoughts.
First collection of poems and meeting with poet Mangesh Padgaonkar-
When Spruha was in college, she published her first collection of poems. The name of her first poetry collection is 'Chandanchura'. This collection of poems contains poems she wrote from the time she was 14 years old until she was 18 years old. Not only was it special for her as her first collection of poems, but besides this the preface of this collection of poems was written by the writer, poet Praveen Davene, while poet Mangesh Padgaonkar also blessed her for this collection of poems. She met Mangesh Padgaonkar for the first time on the occasion of this poetry collection. Spruha went to Mangesh Padgaonkar's house with her mother to talk about this book. Spruha was under a lot of pressure as she was meeting him for the first time. What will they say to you? Will they like your poems? There were many such questions in Spruha's mind at that time. But as soon as he came to the padags, he removed Spruha's pressure with his sweet talk, Spruha had said in an interview a few years ago.
'Ashi' Gavasli Lopamudra-
Meanwhile, Spruha became known as a popular actress. Working in serials like 'Eka Lagnachi Second Story', 'Unch Maja Zoka', 'Eka Lagnachi Third Story', she reached everyone's homes. While enthralling the audience with her graceful acting, her poetry also reached more and more people. While being appreciated as an actress, everyone also started appreciating her as a poet. She used to recite her poems to everyone through various interviews and programs. Similarly, in 2016, she published her second poetry collection titled 'Lopamudra'. In this collection of poems, she has portrayed women who have lost their status while striving for others in her poems. It contains poems revolving around the lives of women. The publication of this collection of her poems was attended by many eminent artists and poets. Her collection of poems was so well received that it had to be printed twice. Not only this, but the second edition of this collection of poems was published within a few months.
Spruha and her YouTube channel-
In 2011, Spruha started her YouTube channel 'Spruha Joshi'. At first she was not very active on it. But from 2018-2017, she started actively listening to her poems on it. Not only her but also the poems of other poets, she started listening to everyone through this channel. Hearing a poem from her mouth is a treat for the audience and fans even started following her on YouTube to listen to it. Due to her spontaneity, her channel crossed 100K subscribers just a few months ago.
From Poet to Actress to Lyricist –
Spruha has shared the stage with many poets and performed poetry programs so far. It has many popular poets like Vaibhav Joshi, Sandeep Khare, Kishore Kadam, Sankarshan Karhade, Aditya Davene, Sanket Mhatre, Prathamesh Pathak. Her ongoing shows 'Navankoram' and 'Sankarshan Via Spruha' are getting good response. Not only poetry but till now she has written lyrics for many films. Out of them, the song 'Kiti Sayanyan Mala…' from the movie 'Double Seat' is humming even today, while very few people know that she also wrote the song 'Saad Hi Preetichi…' from the super hit 'Mumbai Pune Mumbai 2'.
Spruha has a huge fan base. So far she has done quality dramas like 'Agnihotra', 'Eka Lagnachi Second Story', 'Unch Maja Zoka', 'Eka Lagnachi Third Story', 'Lokmanya', 'Nandi', 'Samudra', 'Don't Worry Be Happy'. , as well as films like 'Bioscope', 'Moraya', 'Paying Ghost', 'Lost and Found' and playing important roles in web series like 'Class of 83', 'Rangbaaz Phir Se', but along with this, many award ceremonies and Hosted the program 'Sur Nawa Ghyas Nawa' and got a lot of appreciation from the audience. It would not be an exaggeration to say that she has set a new anchoring benchmark. A smart actress, an excellent and erudite moderator, a sensitive poet, a lyricist, a very humble and charming person and what to write about her!! Due to her influence, many people got a taste for literature, many people got inspired by her to write, many people got a different view of poetry. Happy birthday to this actress, poetess who is constantly striving to learn and do something new despite having so many qualities in herself.