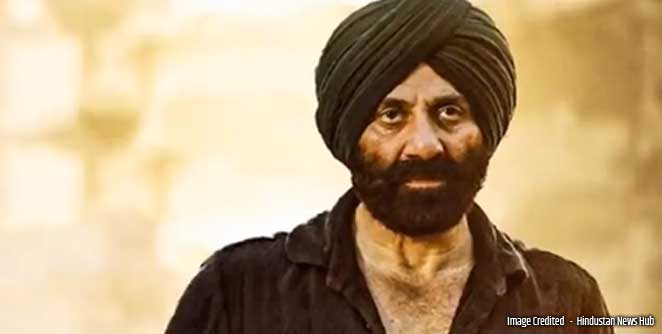 Sunny Deol and Amisha Patel's Ghadar 2 has created history in six weeks. Gadar 2 has become the highest grossing Hindi film of all time. Earlier this record was held by Shah Rukh Khan's film Pathan. Now Sunny Deol has slowly but surely achieved that position, which is every star's dream.
Shah Rukh Khan, John Abraham and Deepika Padukone starrer Pathan hit the big screens in January this year. The film changed the box office history after its release. It broke all previous records and became the number one grosser in Hindi. However, now Shah Rukh's record has been broken by Sunny Deol.
The Hindi version of Pathan collected 521.95 crores in 50 days. However, the film grossed 540.51 crores in India including Tamil and Telugu. Whereas Ghadar 2 was released only in Hindi language and the film grossed 522 crores in 6 weeks, surpassing Pathan.
Earnings of Ghadar 2
First week: 284.63 crores
Second week: 134.47 crores
Third week: 63.35 crores
4th week: 27.55 crores
Fifth week: 7.28 crores
Sixth week: 4.72 crores
Gross Earnings: Rs 522 Crores
Looking at the earnings of the Hindi version of Pathan, the film collected Rs 351 crore in the first week, Rs 91.5 crore in the second week, Rs 45.65 crore in the third week, Rs 13.95 crore in the fourth week, Rs 8.45 crore in the fifth week, Rs 8.85 crore in the sixth week and Rs 2.55 crore in the seventh week. .
Gadar 2 is directed by Anil Sharma. It is a sequel to the 2001 superhit movie 'Gadar'. After the release of the film, the audience gave it a lot of love. Talking about Pathan, this movie is directed by Siddharth Anand. It was an action packed film which was well liked by the audience.