Vasai : A 25-year-old youth living in Vasai has died in a plane crash in Canada. His name is Abhay Gadru. Abhay went to Canada for pilot training. Three trainee pilots including two Indians have died in this accident. The accident occurred when the plane crashed into a tree at Chilliwack, near Vancouver, Canada. Piper PA-34 Seneca, a twin-engine light aircraft, crashed in Cheviwaik, British Columbia. According to Indian Standard Time, the accident happened around 2:30 AM on Saturday. Three trainee pilots including two Indians have died tragically. The Indian trainee pilots who died in the accident have been identified as Abhay Gadru (25) and Yash Vijay Ramugade.
Abhay Gadru (25) lived with his parents and younger brother in Krishnavandan Building in Sector 6, Evershine City, Vasai East. In April 2021, he went to Canada for pilot training. His younger brother Chirah also went for a management course. The accident took place at Chilliwack near Vancouver, Canada at around 2.30 am Indian Standard Time on Saturday morning.
If India Aghadi fights unitedly, BJP will get a tough fight; Explanation of BJP leader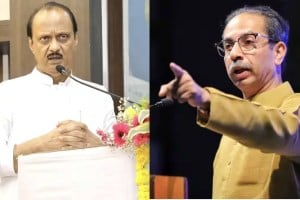 "Ajitdada was good in my time, but…", Uddhav Thackeray's take on the drama of anger; Said, "On whose back…"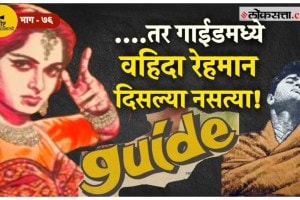 Story behind the scenes: The story of the Hollywood blockbuster 'Guide' How did Waheeda Rehman's character come about in Dev Anand's film?
After the rebellion, Dhanushyaban Shinde group, now who will get the watch? Eknath Shinde said in Delhi…

Also Read: Jitendra Ahavad Bhavook speaking on the hearing before the Election Commission; Said, "If you want to leave…"
We are shocked to learn about this incident. Gaurav Goyal, a friend of deceased Abhay, informed that his brother Chirag is in Canada and further process of taking possession of the body is going on. Abhay's father Anil and mother Bhavani had gone to Uttara for a religious pilgrimage. He said that he is currently in Delhi. The Gadru family is originally from Kashmir. Abhay was educated from a college in Kandivali, Mumbai. Abhay dreamed of becoming a pilot from the very beginning. But his friend informed that he met a tragic end.