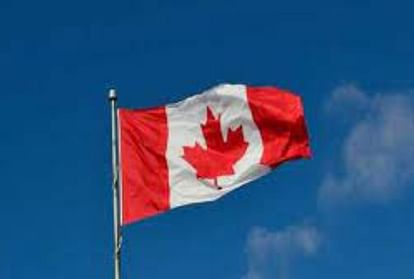 india canada dispute
– Photo: Social Media
Expansion
The session is going to start in Canada from January 8. 36 thousand students of Punjab have taken admission and visas of 70 percent students have arrived and air tickets have been booked, but the deteriorating relations between Canada and India have increased the concern among the students.
Parents are also worried about what will happen to their children if the relationship deteriorates further. Will their year be spoiled? Currently, a total of 2,09,930 Indian students are studying in colleges while 80,270 are studying in universities. Canada defines colleges as diploma-granting institutions while universities grant bachelor's, master's and doctoral degrees.
According to data from the Standing Committee on Citizenship and Immigration and the Immigration and Refugee Board, these students contribute more than 22.3 billion Canadian dollars per year to the Canadian economy. About Rs 65 thousand crore in Indian currency is going to Canada for fees and other expenses.
Also read: Raghav-Parineeti Wedding: Raghav Chaddha roaming under CM Mann's security, Harsimrat Badal's allegation
Canada's education system will be affected
This escalating diplomatic crisis is likely to have a significant impact on Canada's education system, which is heavily dependent on Indian students immigrating for higher education. According to visa expert Sukant, Indian students contribute twice as much as Canadian students and slightly more than the Ontario government's funding for the college system. Over the past few years, Canada has seen an increase in the number of Indian students residing in the country with a valid study visa. 1,71,505 in 2018, 2,18,540 in 2019, 1,79,510 in 2020, 2,16,500 in 2021 and it reached 3,19,000 in 2022. This data is according to the Department of Immigration, Refugees and Citizenship Canada.
Such a large number of Indian students are contributing to the Canadian economy through university fees, accommodation and other expenses and many Ontario colleges have more students from India than from Canada. This shows that further deterioration in relations between New Delhi and Ottawa could create a serious situation.
Also read: Justice after 10 years: High Court orders compensation of Rs 4.5 lakh to the rape victim, life imprisonment for the accused remains intact
I don't understand what to do
Sarbjit Kaur, who is going to Canada for the January session, says that the classes are to start from January, her admission has been done in Vancouver, Canada and the ticket has also been booked. Now all the family members are under a lot of stress due to suddenly deteriorated relations between Canada and India. Some are of the opinion that he should not go to Canada but 25 lakhs have been spent, the college fees have already gone. The ticket has been booked, everything will be in vain.
Sonia Dhawan, MD, Gray Matter, says that amid the ongoing unrest between India and Canada and growing apprehensions among parents who are investing heavily in their children's education in Canada, it is being estimated that every A huge capital flight worth Rs 68,000 crore is taking place every year. Our education industry is contributing to Canada's strong economy.