|

October 08, 2023, 19:38 IST

| Gujarat, India |

Published by: Riya Upadhay
Luxembourg's Residents Leave Country: America, China, Japan and Germany are the richest countries in the world. But here the number of poor is not less. But Luxembourg is a country where only rich people live. Despite this, people are fleeing to neighboring countries to save rent, so they can live on less money. The reason is very interesting.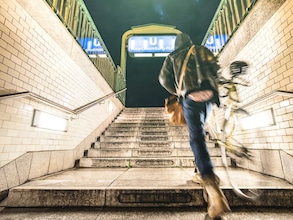 1/ 6
Luxembourg is smaller than Rhode Island, America's smallest state. Only 6.60 lakh people live here. But almost everyone is a millionaire. Everyone has plenty of money. But the standard of living here has increased so much in the last few years that it has become very difficult for people to survive in this country. These people go to other countries to save money.
People have to spend a lot of money to buy or rent a house in Luxembourg. According to the AP report, a teacher named Pascal Jauro had to wait for five years to rent a house. To get a 2-room flat here, one has to pay 2000 euros per month ie 1.76 lakh rupees.
Living here in Luxembourg, one of the richest countries in the world, is not easy if you only work one job and have no additional source of income. Finding an affordable home is rare. Especially for young people and single parent families, it is impossible to afford here.
In 2019, Luxembourg became the first country in the world to make travel anywhere in the country free. That means you don't have to pay any fare if you travel by government trains, trams and buses. The reason for this was that the people settled in the neighboring country would not have to face any inconvenience and could easily come and work in their country.
Luxembourg has the highest number of cars per capita among all European Union countries. More than 60 percent of people here use their car to go to office. Only 19 percent of the people use government means of transport. In such a situation, public transport has been made free to reduce road congestion.
But because of inflation, the people of Luxembourg are so helpless that they cannot afford to live there. They have to go to countries like Belgium or France to survive. Every day they come to their country to work and go to another country to stay in the evening. Because the rent there is very low and the standard of living is not high.