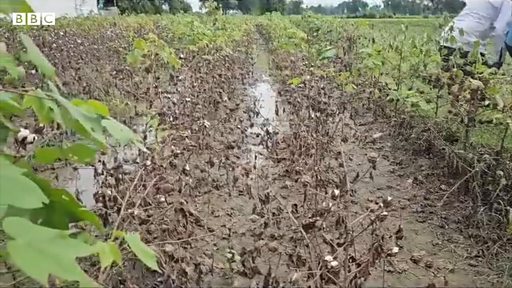 Rains with heavy winds in Mahisagar washed away paddy crops in many villages causing loss of lakhs of rupees
This condition of paddy crop happened in a field located in Lunawada taluk of Mahisagar district. The rains that accompanied the storm last night have caused heavy damage to agriculture here.
In many fields of Palla village, standing crops of paddy are seen washed away by the rains accompanied by the storm. In this area, mostly paddy, cotton, soybeans, corn are harvested. According to the farmers, the rains accompanied by the storm have damaged all these crops.
Video – Report – Dakshesh Shah / Edit – Diti Bajpai